WoofBeach Advanced Obedience Batavia, IL
Teaching a dog basic obedience at a young age typically makes advanced obedience training go smoothly when the dog is old enough to understand and apply more complex commands.
Advanced Obedience Dog Training Batavia, IL
Many of them require dogs to carry out more than one standard basic command as a "starting-off" point.
To present a basic overview of what your dog can learn with an advanced obedience training package at WoofBeach, here's a quick look at some of the commands we teach:
* The "place" command – Requires your dog to move to a specified area and stay there until released. This command is especially useful in the event you have guests at your home. Additionally, simply knowing that you can command your pet to move to a neutral space and stay put can be very convenient!
Essential Part of Your Pet's Well-Being
Here's a quick look at some of the things your canine pal can learn from our basic obedience training:
*the "sit" command – one of the simplest skills to teach, a dog that can sit on command is typically easier to control. As an example, when your dog will sit while your doorbell rings, they're less prone to jump on your guests.
*the "come" command – another essential dog managing tool. This basic obedience helps keep your dog safe and will be a command you'll use throughout your dog's life.
*the "stay" command – a dog who has mastered this basic command will remain calm and in one place instead of chasing after cars, people or other animals. Dogs who perform the "stay" command can generally move on to more advanced obedience training too. Essential Part of Your Pet's Well-Being
* Asking to be let out – most dogs that are housetrained will generally try to alert their owner when they'd like to go outside for that all-important "potty break." Some dogs will just sit before their people to convey the message, while others will position themselves at the door and stare outside. With advanced obedience training, your dog will be instructed in the most effective way to communicate with you regarding this essential function.
* the "touch" command – involves asking your pet to touch his or her nose to your hand or to an object. Like many other advanced commands, "touch" has several applications – such as being able to command your dog to go where you want him to go without the need to apply force.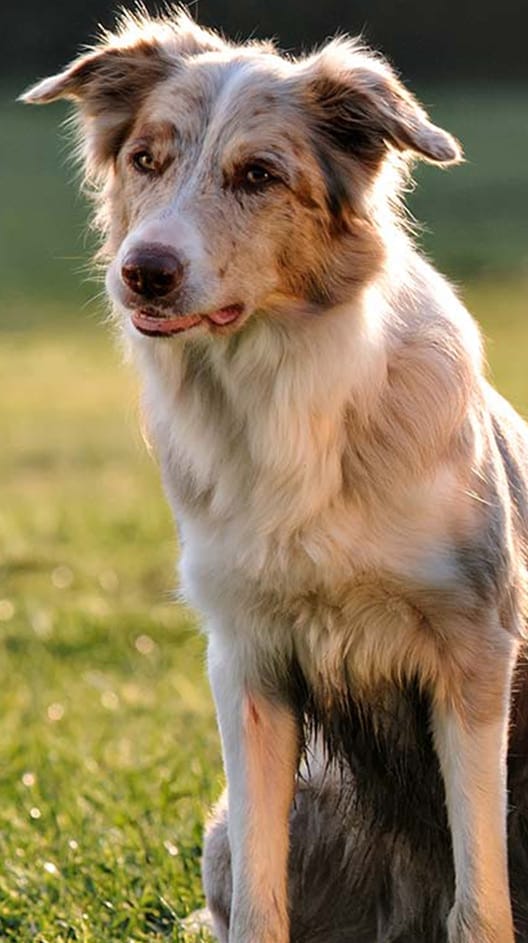 HERE AT WOOFBEACH ALL TRAINING PACKAGES ARE GUARANTEED FOR THE LIFE OF YOUR DOG.
The "stand" command – this advanced cue is useful if, for instance, you'd like your dog to pose for a photo or to participate in a dog show where dogs are required to strike a pose.
Contact WoofBeach about our advanced obedience training and how it can benefit your dog and enhance your relationship! Our dog training packages are guaranteed for the life of your pet.
CONTACT US TODAY