WoofBeach Dog Paw Pad Batavia, IL
For a Dog Paw Pad Batavia IL trim or one of our other excellent dog care services, stop in a WoofBeach at 1840 Mill Street during our walk-in hours of 10 a.m. to 3 p.m
Dog Paw Pad Batavia, IL
No appointment is necessary for your beloved canine companion to receive top-notch care from our staff of professional dog groomers!
Consistent care for your dog's paw pads is vital to his or her general wellness. Dirt, grass and debris can become lodged in between your dog's paw pads – particularly during the warm weather season.
In wintertime, it's not uncommon for tiny ice crystals to collect between the pads and result in discomfort. An effective solution is to have our groomers perform a Dog Paw Pad Batavia IL trim of the hair that grows in between the pads.
Essential Part of Your Pet's Well-Being
Trained and certified, our woofbeach groomers use great care to ensure that your pooch's paws are perfectly healthy. The pads on your pup's feet are important for the extra cushioning they provide to protect bones and joints from shock and give insulation against extreme weather.
Woofbeach suggest that owners check their dog paw pad Batavia il often to ensure they're clear of grass, pebbles or other objects that can become stuck and cause discomfort.
A family-owned business, woofbeach has locations in Batavia, Geneva, and South Elgin. We're dedicated to giving the best dog grooming and dog training services to our fox valley customers.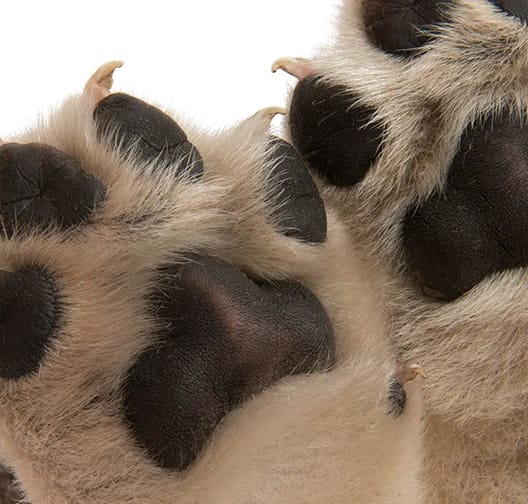 Healthy Dog Equals Happy Dog
When we opened back in 2012, WoofBeach was created specifically for dogs and their owners – we're passionate about great care for canines and try our best to provide a positive experience in each groom we do!
Along with Dog Paw Pad Batavia IL, our other convenient walk-in services include, dog teeth brushing, dog ear cleaning, dog ear hair removal, dog nail trimming and dog nail grinding. You can also call to set an appointment if you prefer at 630-326-9277.