WoofBeach Agility Training Batavia, IL
If you're interested in an enjoyable way to strengthen the bond you share with your dog that also promotes good physical health and sharpens your pet's instincts, agility training at WoofBeach is the ideal solution.
Agility Training Batavia, IL
Agility training – a popular canine activity where a handler guides a dog through challenging obstacles – can benefit your dog in a number of ways
* Agility training can enhance your dog's confidence and natural instincts. In a wild environment, dogs pursue their prey to survive, which can mean chasing down a rabbit leaping over fallen trees, dashing down hills or finessing through forest growth. Professionally designed agility courses simulate these types of obstacles and satisfy a dog's inborn desire to hunt!
Essential Part of Your Pet's Well-Being
* Agility training is an excellent way to utilize your dog's extra energy. Running an agility course that involves a number of obstacles is challenging for your dog, which helps to strengthen his muscles and develop stamina.
* agility training is beneficial for owners too! As your dog's handler, you'll be assisting him over jumps, around poles, or through tunnels. While training to complete the course successfully, dog owners are also performing a heart-healthy exercise!
* agility training is helpful for the bond between owner and dog. Agility courses are typically designed so that dogs need the assistance of a handler in order to navigate them successfully. Because your dog will have to depend on verbal or hand cues from you, it boosts the trusting bond that you both share. Assisting your dog to make their way through agility course challenges helps to improve basic obedience instructions, develop communication abilities, and improve your dog's general behavior away from an agility training course.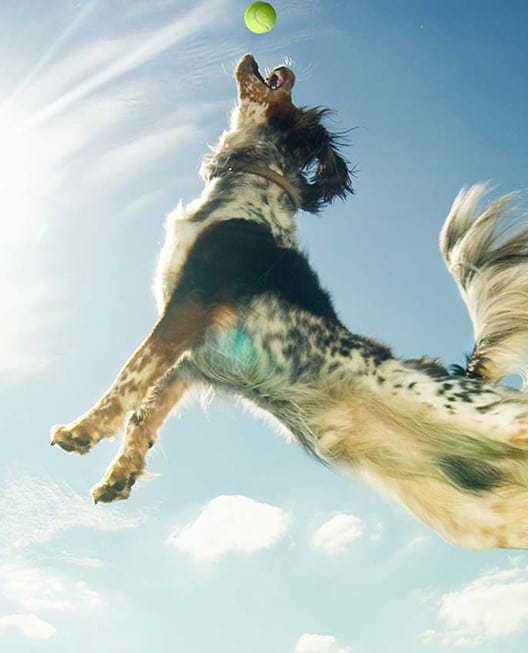 HERE AT WOOFBEACH ALL TRAINING PACKAGES ARE GUARANTEED FOR THE LIFE OF YOUR DOG.
Stop in or give us a call to learn more about agility training with us and how your dog – whatever their age or breed – can benefit!
Contact WoofBeach about our advanced obedience training and how it can benefit your dog and enhance your relationship! Our dog training packages are guaranteed for the life of your pet.