WOOFBEACH BASIC OBEDIENCE BATAVIA, IL
Enroll your dog in Basic Obedience training with WoofBeach for correction of any of the following problematic behaviors: fear, aggression, "counter surfing," chewing, excessive barking, or separation anxiety.
Basic Obedience Batavia, IL
WoofBeach's one-of-a-kind training program is designed with a concentration on your dog's natural pack mindset. Our professional trainers offer each dog we work with a comprehensive setting that puts a focus on basic obedience training. As with all of our services, we'll treat your dog with compassion and patience.
At WoofBeach, our team of knowledgeable and certified trainers will work with your dog to get the best kind of obedience possible. In addition to the expertise of our staff, WoofBeach is designed to present a calming atmosphere that helps dogs and their owners relax and feel comfortable. It won't be long until you see why so many dogs have benefitted from the basic obedience training we offer!
Essential Part of Your Pet's Well-Being
Here's a quick look at some of the things your canine pal can learn from our basic obedience training:
*the "sit" command – one of the simplest skills to teach, a dog that can sit on command is typically easier to control. As an example, when your dog will sit while your doorbell rings, they're less prone to jump on your guests.
*the "come" command – another essential dog managing tool. This basic obedience helps keep your dog safe and will be a command you'll use throughout your dog's life.
*the "stay" command – a dog who has mastered this basic command will remain calm and in one place instead of chasing after cars, people or other animals. Dogs who perform the "stay" command can generally move on to more advanced obedience training too.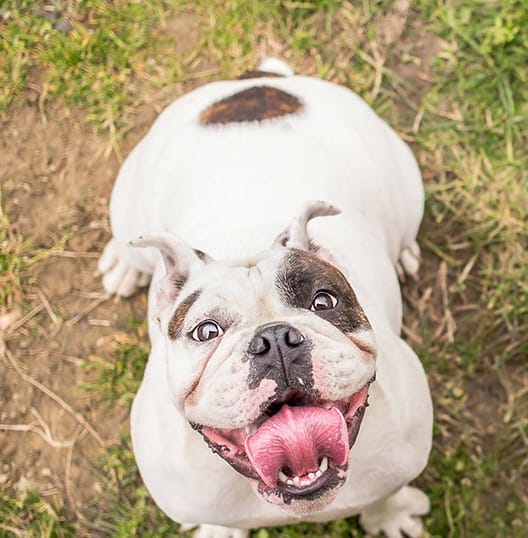 HERE AT WOOFBEACH ALL TRAINING PACKAGES ARE GUARANTEED FOR THE LIFE OF YOUR DOG.
Get in touch with us today and get started with a basic obedience training program that's just right for your canine companion.
Contact WoofBeach about our advanced obedience training and how it can benefit your dog and enhance your relationship! Our dog training packages are guaranteed for the life of your pet.