Batavia Dog Obedience Training at WoofBeach – 1840 Mill Street – 630-326-9277
Batavia Dog Obedience Training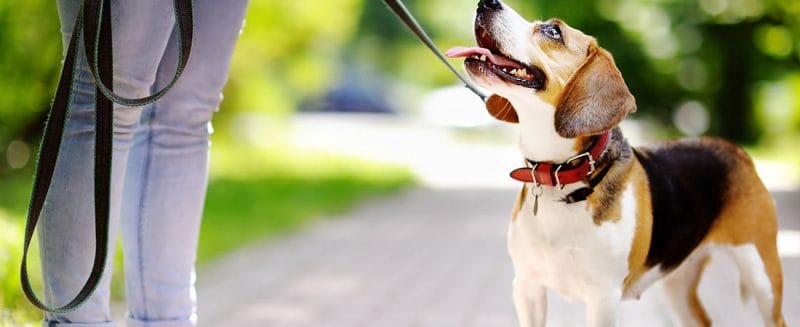 The pleasant benefits of enrolling your dog in basic obedience training are practically endless! From the first day you get your new furry pal – whether as a puppy or as an older dog – here's a quick look at just a few of the advantages:
*Obedience classes provide the foundation for starting off on the right paw with your new pup. Training classes provide a setting where your puppy can interact with other puppies and other people. *Socialization has been determined to be essential for the psychological health of dogs as they grow. *Batavia Dog Obedience Training classes provide a great environment where this important ability can develop. Training by our experienced staff also provides dog owners with the knowledge and tools needed for managing with common dog behaviors—beginning with puppy behaviors like chewing on furniture, for example.
*Regardless of what age you and your pet might begin Batavia Dog Obedience Training, it will teach the fundamental good behaviors we all want in our dogs: from polite greetings when visitors arrive at your home to walking along appropriately while leashed and coming when you call your dog's name
*A dog who has been trained becomes a participating member of the household. That is beneficial to everyone in your family.
*Training has been found to be among the most essential things that keeps a canine feeling secure and welcome in their "forever" home.
*Batavia Dog Obedience Training strengthens the mutual bond between owner and dog, enhancing the relationship shared between you.
If your dog is having some behavioral problems such as excessive barking, climbing on furniture, jumping on visitors, chewing on things, or needs help with getting housebroken WoofBeach can help! Our obedience class are ideal for resolving those issues – and they're a lot of fun too!
WoofBeach – Dog Training Batavia IL – 630-389-9610 – Professional, Affordable Training for Your Dog
How Training Classes at WoofBeach Benefit Your Dog
Training Helps Keep Your Pet Safe
A dog's safety is the main responsibility of a pet owner. Teaching your dog to listen to your instructions can help prevent hazardous situations from developing. For example, the basic "stop" and "come" commands are essential for preventing dogs from running onto a busy street. Likewise, basic commands are essential when you bring your pet to public locations.
Dog Barking Too Much? Training Classes Can Help
Dog Training Batavia IL helps assure that your dog behaves respectfully in your home. Certainly, teaching manners to your dog means they will know what behaviors are acceptable and which are not. In addition, training instills positive behaviors towards people and the other pets in your household. Training actually saves money for dog owners because it significantly lowers the likelihood the dog will chew furniture, for instance. Excessive barking is another disruptive behavior that Dog Training Batavia IL can help control. Ask our trainers about which courses are right for your dog if he or she exhibits problematic behaviors.
Develop a Lasting Bond with Your Canine Companion
A training regimen helps establish a healthy connection between dog and owner. As you go through our training courses together, you'll create boundaries and share positive experiences. Consequently, you and your dog will learn to trust and understand one another and develop a mutual caring.
Another key benefit to Dog Training Batavia IL is that is simply becomes easier when you and your canine friend are out together. For instance, you've probably seen dogs "taking their owner for a walk" instead of the other way around. With effective training, dogs build their confidence around people and other dogs too. Walks will be an enjoyable activity for each of you as your pet learns to interact calmly with others.
Dogs who complete training are typically easier to manage at veterinary appointments. Veterinarians are professional care providers. They cannot put their safety at risk attempting to care for dogs who are reacting aggressively toward them. Dog owners who don't acclimate their pet to other people make it difficult for them to receive care.
WoofBeach – 1840 Mill Street in Batavia
After training, you'll be able to help other canine owners too. After leaning helpful commands and training applications, you have that knowledge forever. That can be very useful for other dogs you may own in the future. Also, it's fun to share that knowledge along with other dog owners too.
Time is a factor when it comes to Dog Training Batavia IL. While it is true that older dogs can learn commands, it's still beneficial to start when they are young. Whether you are already a pet parent or you're thinking about getting a dog, remember that dog training is essential. Dog Training Batavia IL serves to optimize the relationship between dogs and their owners.
If you have an interest in learning more about our dog training options, call WoofBeach today at 630-389-9610. We can provide you with some helpful information on which type of training would be best for your pup. For example, perhaps your dog is an excessive barker, jumps on visitors or chews furniture. We can help with those sorts of disruptive behaviors.
Sign Your Dog Up for Training Classes at 630-389-9610
Get Started Today – Call WoofBeach to sign up your dog in our training courses. Along with the benefits of learning commands and eliminating bad habits, you'll both have a lot of fun!
Our WoofBeach Batavia location is easy to find at 1840 Mill Street. Dogs and owners enjoy our relaxing atmosphere that sets a fun "beach vibe." Check us out today and introduce us to your canine buddy!