Dog Grooming Geneva IL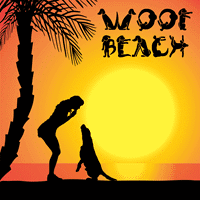 Our understanding and love of dogs goes into each and every groom we do! Woof Beach's well-trained and certified staffers can give your beloved pet a custom cut – right here in an environment especially designed for dogs to feel relaxed and comfortable. As a dog owner, your pet's health is obviously a top concern. To keep your dog healthy and balanced visit Woof Beach for our professional Dog Grooming Geneva IL services! Just like their human companions, dogs require consistent maintenance so they feel good and look their best. Luckily, dogs don't need bathing as frequently as people. However, it's a great idea for pet owners to know just how important it is to get regular Dog Grooming Geneva IL. Usually, a dog's grooming requirements depend upon the dog's breed and type of hair. If your dog has a skin or nail condition, be sure to let our staff know and follow directions from your animal doctor on how to best groom your dog. It is also important to use the right grooming equipment – which we always do here at Woof Beach.
Dog Grooming Geneva IL – The Basics
For most breeds, pet grooming is performed in five basic steps:
1. Hair Trimming – most dogs like being brushed, and it's a big part of keeping their fur coat healthy and vibrant.
2. Nail Trimming – at Woof Beach our trained team knows how to expertly trim your dog's nails without causing discomfort.
3. Bathing – your dog will feel, look and smell much better after a bath at our relaxing facility! Each bath we perform is specific to each dog's needs.
4. Ear Care – we clean your dog's ears gently and thoroughly – to keep them clean and bacteria-free.
5. Haircuts – some dogs need cuts more frequently than others. Our Dog Grooming Geneva IL experts know how to give your dog a great haircut that keeps them looking good!
For expert Dog Grooming Geneva IL book an appointment now for your dog at 630-326-9277.