Dog Training Elgin IL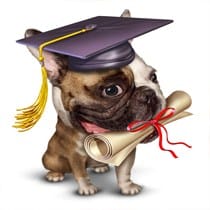 Woof Beach Sands is dedicated to providing excellent Dog Training Elgin IL that improves your pet's obedience, relationship with you and your household, and overall well-being. Located at 238 South Randall Road in South Elgin, our store offers a uniquely comfortable setting for excellent training and grooming that will keep your canine in good health and good condition!
As part of our commitment to top notch Dog Training Elgin IL, we like to offer helpful information for pet owners. Here are some guidelines on some of the best ways to exercise your dog:
Similar to exercise for humans, the amount needed can vary from dog to dog, depending upon factors like age, breed and health playing a big role. Puppies normally have extra energy when compared to adult dogs. Because of this they typically require more exercise but in shorter increments. A recommended practice is to take your puppy out for short walks or brief playtime sessions rather
than just a single, daily walk. Energy needs also vary depending on your dog's breed too. For instance, a Border collie or a Jack Russell terrier will likely require more frequent exercise than a lower energy breed such as a basset hound. If your dog is older and doesn't seem quite as active anymore, a lighter exercise schedule is probably better – but still just as important for continued good health
What ever your dog's breed or age, quality exercise time give all dogs healthy stimulation and helps to keep them active. This basic practice can help extend their lifespan and lessen the risk of becoming overweight. Talk with your animal care provider or one of our own Woof Beach Sands staff members about your dog's exercise requirements. To schedule an appointment for grooming or Dog Training Elgin IL just give our store a call at 847-243-6970.