Call 630-326-9277 for affordable, professional Batavia Dog Grooming services at WoofBeach. Bring your dog into our full-service facility at 1840 Mill Street for grooming services that will have tails wagging – and keep your canine pal clean and feeling their best!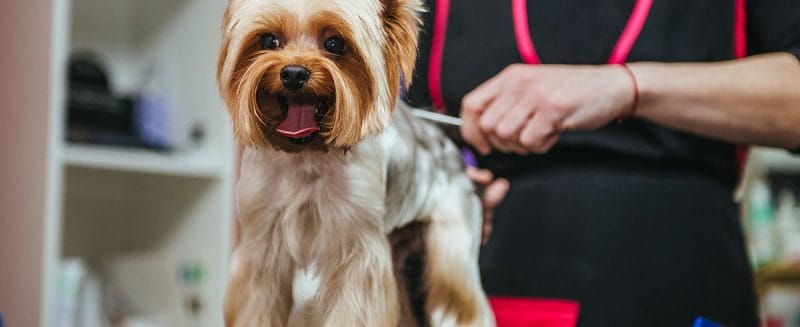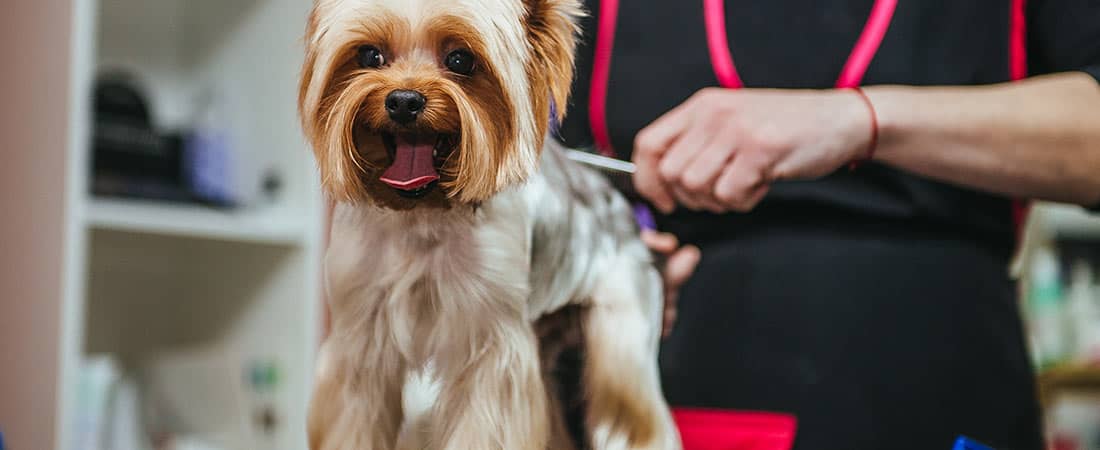 Batavia Dog Grooming
*We love taking care of your dogs. At WoofBeach our compassion for animals and dedication to excellent customer care is in every Batavia Dog Grooming we do. Your pet will be in caring hands – our groomers are all well-trained and use the best grooming equipment.
*Certified, experienced staff. With a trained staff of dog care experts, we have the expertise to give your dog that customized cut or the traditional "show cut" you've always had in mind.
*A relaxing environment for pups and their people. WoofBeach presents a tropical setting that is designed to put our furry clients at ease and feel welcome. After a Batavia Dog Grooming appointment with us, your dog will be refreshed, look great and be happy the next time they come in!
*Save money with WoofBeach for Batavia Dog Grooming. Book an appointment with us online today and don't forget – breed cuts, unusual cuts or just a trim – we do them all!
Clean Dog = Happy Dog = Happy Dog Owner – Why Dog Grooming Is Important
Batavia Dog Grooming is not only about maintaining your dog's state of cleanliness or keeping your dog looking good. It's also about maintaining their physical health too. That's why it is smart to get your dog accustomed to routine brushing and grooming while they're still a puppy. If you wait too long to begin routine grooming, your dog may not be very agreeable to it later – particularly when it comes to nail trimming or ear cleaning.
This can be particularly relevant for dogs who have longer hair, which typically requires more detailed grooming sessions when compared to dog with short hair. It requires more time to brush longer fur, which means the dog must get accustomed to staying still long enough to complete the appointment.
Brushing a dog's fur, as an example, is good for all kinds of dogs regardless of breed. Brushing as part of Batavia Dog Grooming helps to remove dead fur, dirt and even dandruff. Consistent brushing also serves to bring out natural oils within your dog's fur to give their coat a healthy sheen.
In general, you can start your puppy on a Batavia Dog Grooming schedule when they are about a month or two old. Some experienced dog breeders may even start acquainting their pups with grooming practices before they arrive at their new homes so that they're already getting used to it.
Another benefit of grooming is that it allows you to check your dog for any abnormalities. This includes skin problems such as ticks, fleas and dry patches, or issues with their nails, teeth, ears, and eyes such as infection or inflammation. When found at an early stage, these problems can be treated right away, before they have a chance to become more serious.
Our affordable Batavia Dog Grooming services can help keep your canine companion healthy and in good spirits. Plus, it can help save on vet bills.
WoofBeach Batavia – Professional Dog Training Courses
In addition to our grooming services, WoofBeach provides a variety of training courses for dogs. From basic and advanced obedience to therapy dog or agility training, our courses help dogs improve in all aspects of their behavior.
If your dog barks excessively, jumps on visitors or chews on your furniture our training courses can help big time. Learn more about dog training at WoofBeach today – call us at 630-326-9277.